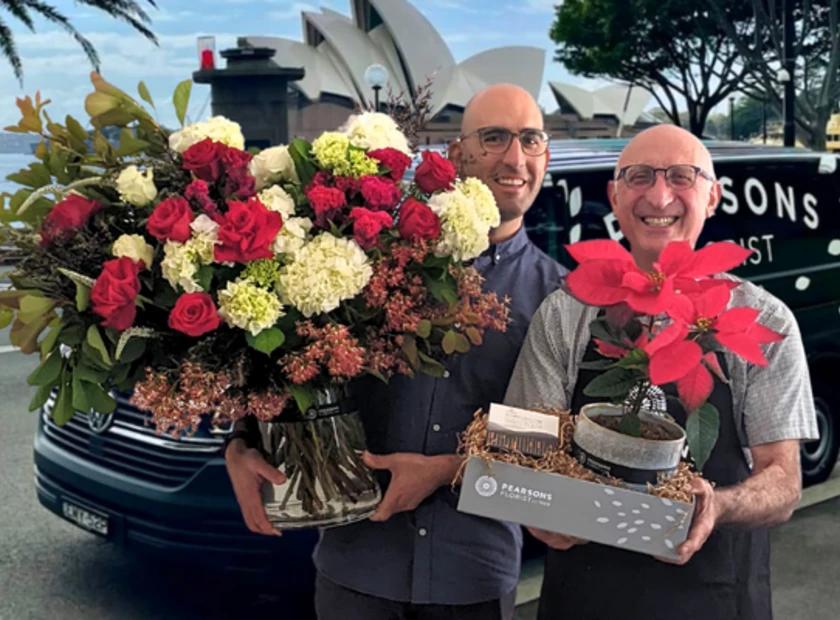 Festive Gifts for Christmas
How would you rather spend the week before Christmas?  
Here at Pearsons Florist we love December. December is Summer. December is morning dips, evening walks after work, parties, al fresco dining, BBQs and concerts, capped off with Christmas and the sounds of fireworks on NYE. Who wouldn't love this time of year? We can't think of anyone. Except, maybe, the Grinch … and your calendar!  
 
Remember that that precious pocket of "you time" you promised to allocate yourself this month? Would you rather spend it:  
 
FIGHTING for a parking spot,  
RUNNING around the shops,  
BEGGING the sales assistant to help your first,  
SWEATING in the line at the cash register,   
RACING the parking inspector back to the car 

OR 

RECLINING on the couch, deck chair, poolside, 
SIPPING on an iced coffee, fresh juice, cocktail,  
SMILING as your browse the beautiful Pearsons Florist Website  
SIGHING with relief as your orders are processed  
PRAISING the heavens, because Pearsons Florist will be delivering your gifts until 24th Dec!  

Here at Pearsons Florist, our team of expert gift curators have put together a fabulous range of Hampers, Flower Vases and Plants, guaranteed to bring copious amounts of Joy and Jolly to every lucky recipient.  Our exquisitely hand-picked and hand-crafted gift range is the perfect way to spoil a loved one, friend, work colleague or YOURSELF this festive season. Ranging from $99 - $450 there really is something for everyone. 



Bespoke Hampers  

Pearsons Florist hampers are the most exceptional and delicious on the market! Using the highest of quality & most plants, Pearsons have something to suit every taste. Our hampers are made to order on the day of delivery so we can include fresh flowers and touches of festive decorations. Nothing at Pearsons is pre-made or pre-packaged! And if you want something truly indulgent we can include French champagne and decadent chocolates or gorgeous candles.  
 
Gifts that Grow  
Pearsons Florist is going green. Yes, we sell gifts that grow. From succulents in pots to fabulous indoor and seasonal plants and flowering beauteous orchids. It's a lovely gift that keeps on giving, long after the festive season has passed.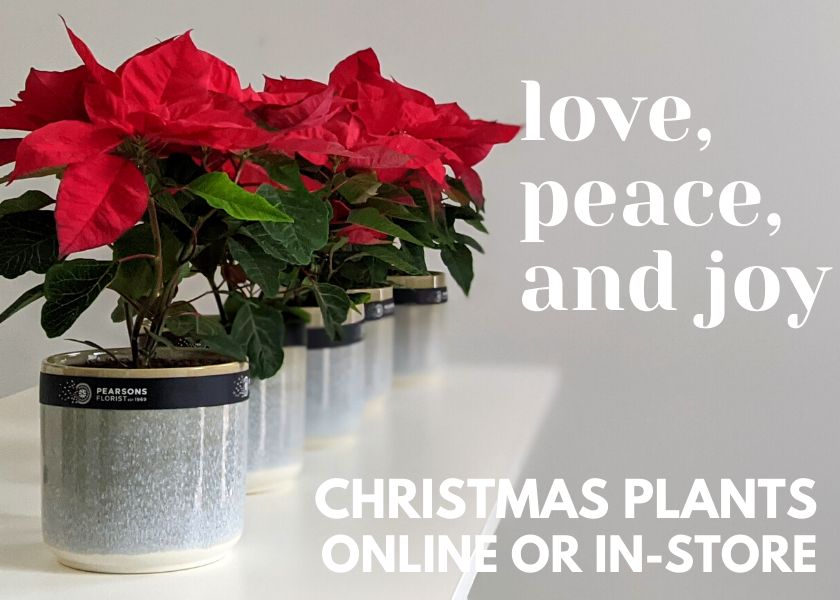 Festive Table Centrepieces  
 
A sure fire way to welcome your guests to your home for Christmas is a gorgeous table decoration. Table decorations Fresh flowers and foliage can completely transform a table setting and amazing floral Christmas decorations can seriously enhance the cheerful mood . Our table arrangements are strikingly stunning – and can be tailor made to suit your décor, crockery, colour scheme or theme.  

 If you're looking for something special this Christmas, without all the blood, sweat and tears in the process, give us a call or shop our collection.  



VISIT OUR BONDI STORE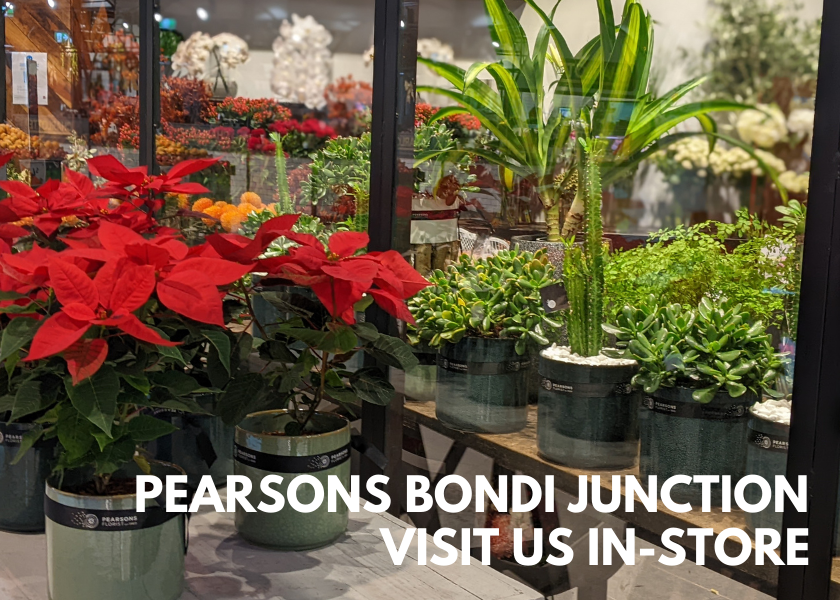 Gifts can be purchased over the phone with one of our friendly staff, online or in-store.