Waratah Care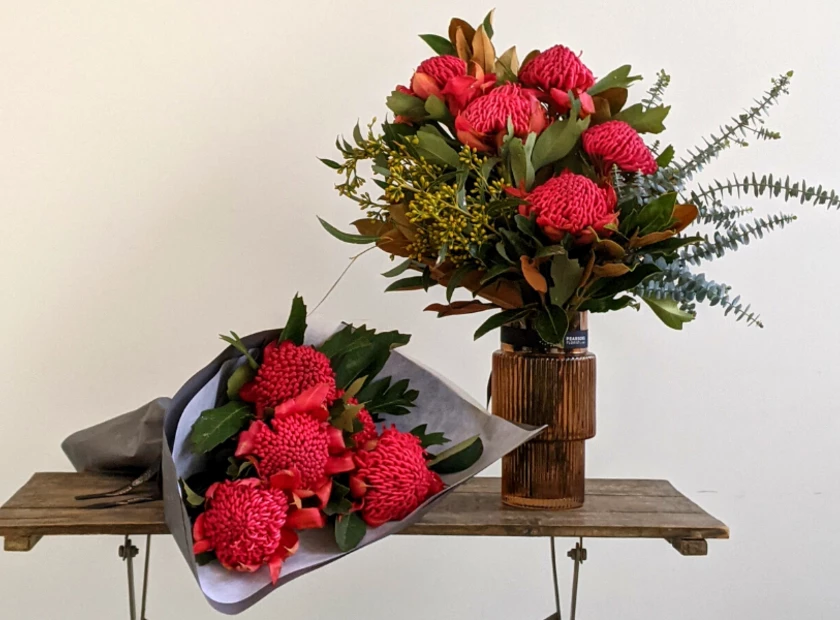 Awaken the wow factor with Waratahs!
Far from the red earth of the north, the red sunsets of the west and the red kangaroos of Australia's centre, the south-eastern dwellers of this sun blessed country have another crimson claim-to-fame. The striking Waratah flower. (Yes, that does include the NSW Rugby Waratahs – if sport excites you as much as flowers energise us!).



Inspiring local and international bushwalkers in National Parks across NSW, ask any avid hiker and they'll tell you that they can spot a Waratah "a kilometre away". Which is probably how the species received it's generic name Telopea, which is derived from the Greek 'telopos', meaning 'seen from afar'. The preferred epithet in Australia however, is its indigenous name "Waratah" which was adopted by early settlers at Port Jackson who noted our traditional custodians sipping rich honeyed juice from the centre of the flower. Craving the outdoors but lacking the time to venture out? Pearsons Florist are here to help, bringing the best of the bush right to your home or office. Luckily  the Waratah's wow factor climaxes in September, October & November, so NOW is the best time to thrill your loved ones, work colleagues, clients or living room with this spectacular species.



How to care for WARATAHS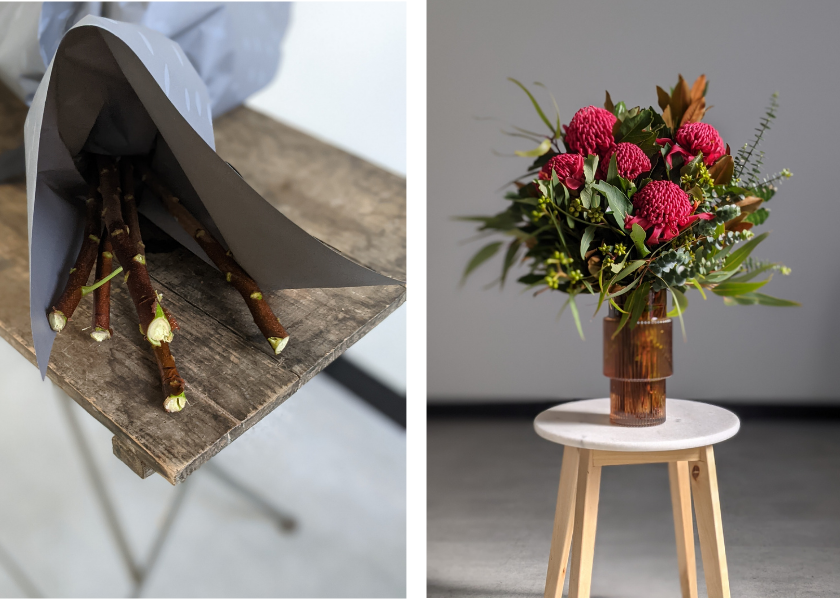 If you receive your waratahs in a vase it's so simple to care for them. Just make sure to check the water daily. Top it up and keep it fresh and your flowers will be happy and look beautiful!!
If you have received a bunch of Waratahs we recommend that you trim the stems before placing them in your favourite vase. Waratah stems are very woody so always take extra care when cutting them. Use a strong pair of scissors or even better your garden secateurs. Place them in a vase with fresh water and make sure to top the water up daily as waratahs like to drink plenty of water.