Sunflower Plant Care Guide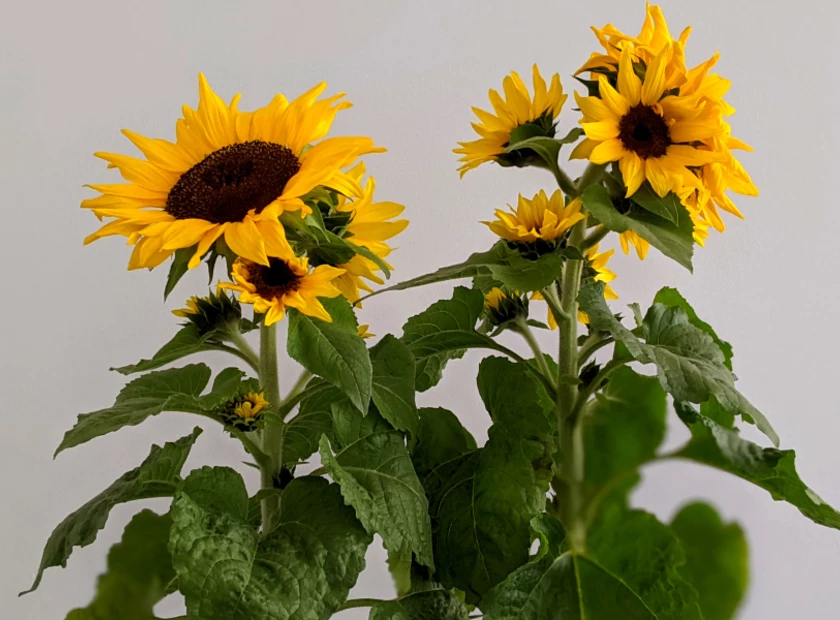 Sunflower Solstice - the Helianthus annus is a dramatic and vibrant annual plant carrying bold yellow daisy shaped flowers with dark centres. The leaves are bright green and velvety to the touch. They will reward you with beautiful colour in the warmer months.



Happy to be in full sun
Great for pots
Grows to about 40cm high
keep it well watered when flowering - if the leaves start to droop it needs more water.
Water once to twice per week if the weather is warm.
Remove dead flowers as they occur, allowing room for the underlying buds to develop and bloom.
Feed during summer with a good plant fertiliser as per directions on packet.
Sunflowers are annuals so they only last one season but look after them well and they can give colour and beauty for a couple of months
ENJOY it's beauty and feel transported to Tuscany with it's glorious colour!!