Native & Wildflower Care Tips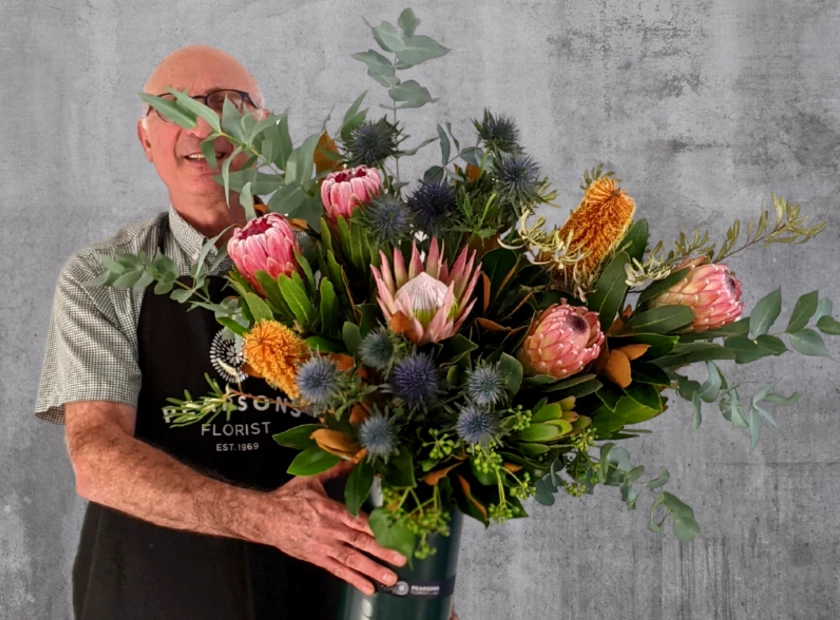 Firstly what are native and wildflowers?
In Australia we are lucky to enjoy a whole range of cut flowers that are native to our continent. These are flowers like banksia, grevillea, kangaroo paw, waratahs, wax flower, tea-tree and flannel flowers. To complement these we often use flowers from countries and regions that have a similar climate to our own like South Africa which provides us with beautiful flowers like the protea and the leucadendron. They come in a wide variety of colours and shapes and provide rustic beauty to many of our designs. Apart from their striking and structural beauty one of the most notable features of all these flowers is their long-lasting quality and the fact that they can be easily dried after their colour fades.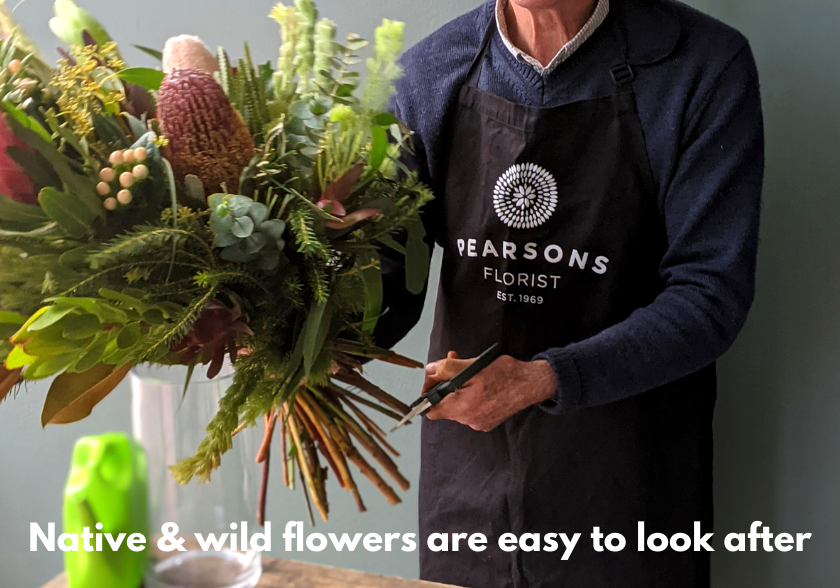 How do I look after cut native and wildflowers?
These flowers are easy to care for. If you have received a bunch like our
Mother Earth Bouquet
you can simply unwrap the flowers, make sure the stems are clean, trim the tips and place in a vase. We recommend you choose a sturdy glass vase or something earthy like a terracotta pot as the stems of these flowers are quite woody and need plenty of support.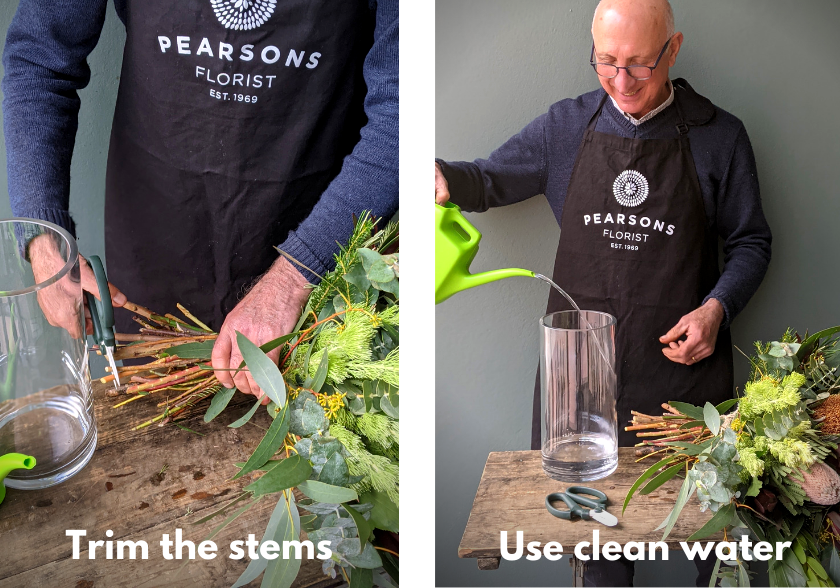 Do I need to add anything to the water?
These flowers don't need any additives just clean fresh tap water is best. If your flowers were delivered in a vase or pot remember to check the water levels in the container. Top it up daily especially if the weather is warm as these flowers tend to drink a lot of water. Place your flowers somewhere that you can admire your beautiful vase. But remember to avoid heat, direct sunlight, windows and strong draughts. Flowers will last longer in a cool room and if you keep them out of direct sunlight. Avoid placing them near appliances that generate high or low temperatures like the stove, air conditioner, ceiling fans, and even your computer or TV. And here's a little insider tip – don't stand them near the fruit bowl – the ethylene gas let off from fresh fruit can cut seriously cut the lifespan of your flowers.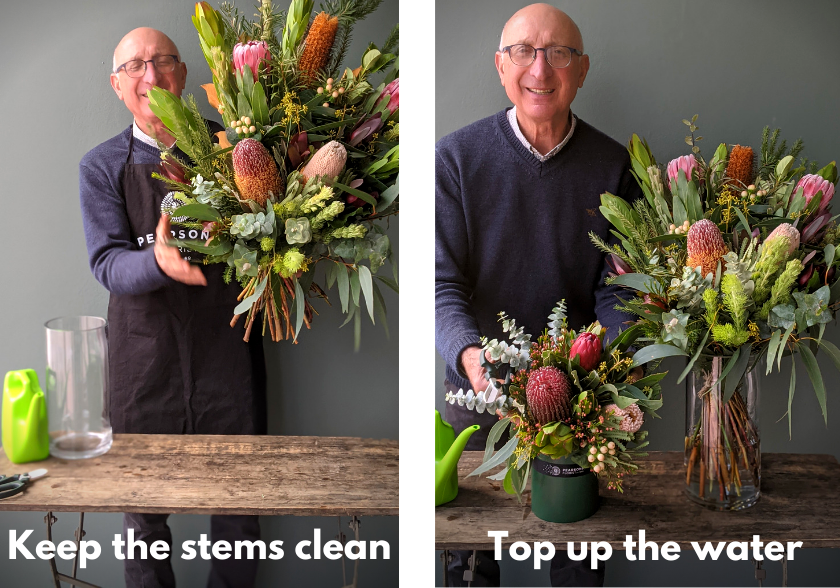 Order your
NATIVE & WILDFLOWERS HERE