Dried & Preserved Care Tips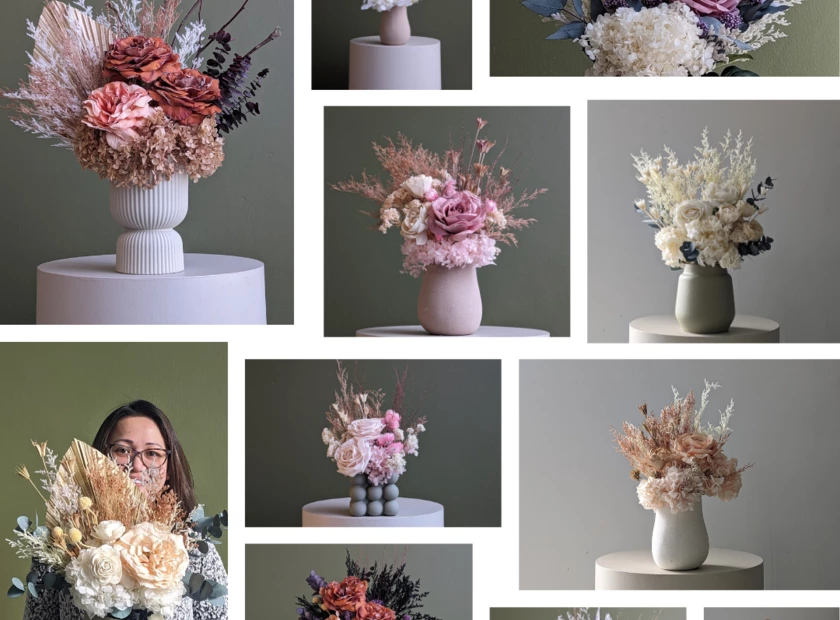 The trend for dried, preserved  and silk flowers
Modern preserved and dried flowers are available in a range of fabulous colours, styles and textures. Through a variety of processes flowers like hydrangea, teazels, grasses and silk orchids are available in many beautiful colours to allow our team to create a range of stylish designs. There are many advantages to artificial flowers. They are:-
long-lasting
mess free - no dropping leaves or pollen
minimal fragrance (better for allergy sufferers)
always 'in season'
easy to look after - virtually maintenance free
not affected by changing weather conditions or internal heating or cooling
simple to update the look by changing just a few elements
lightweight and easy to place in most containers - does not need to be watertight
beautiful choice of colours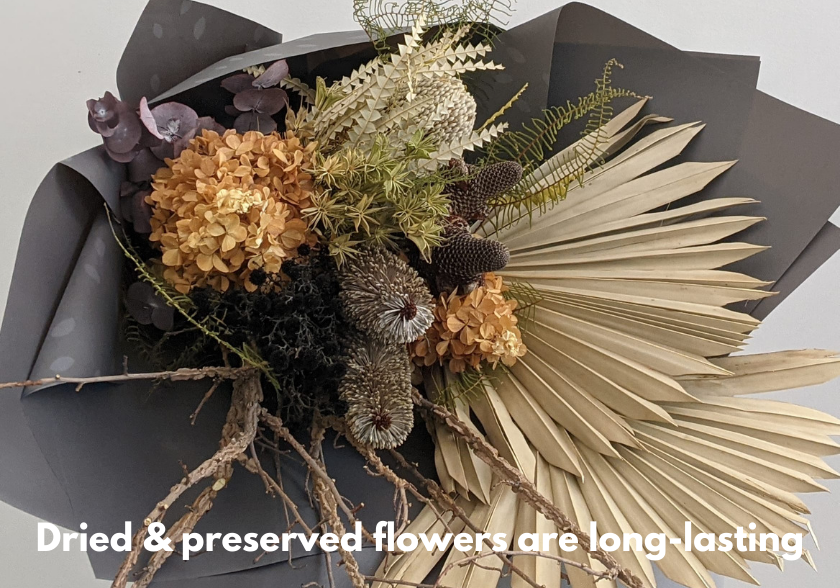 How to care for and maintain your dried and preserved flowers in tip-top condition?
It's so easy to look after these everlasting designs. Keep them dust free using a soft feather duster or even a gentle setting on your hair dryer to blow away any dirt or dust. Keep them dry, they don't like water. Place them in a nice dry spot in a room and avoid direct sunlight. Sunlight will fade the colours from dried and preserved flowers. Treat them gently, they can be quite delicate and will keep their shape with gentle handling.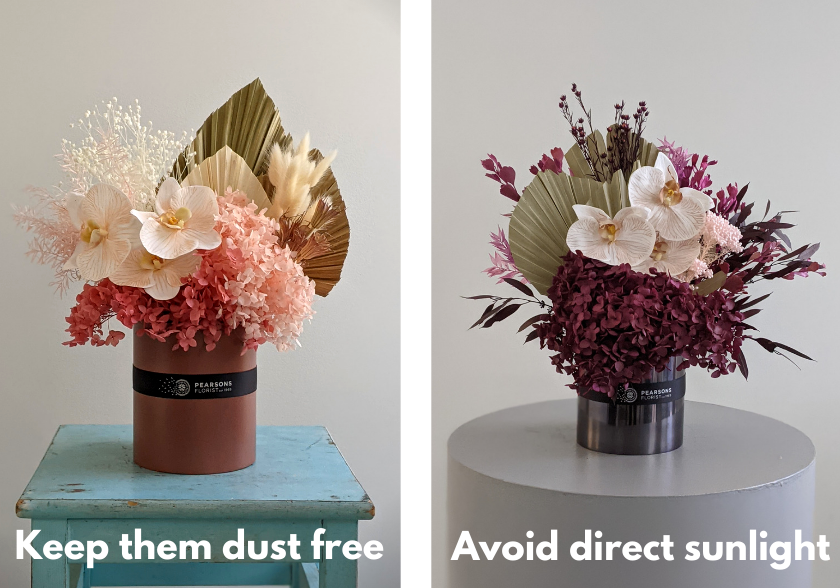 Enjoy their everlasting beauty!!