Cymbidium Orchid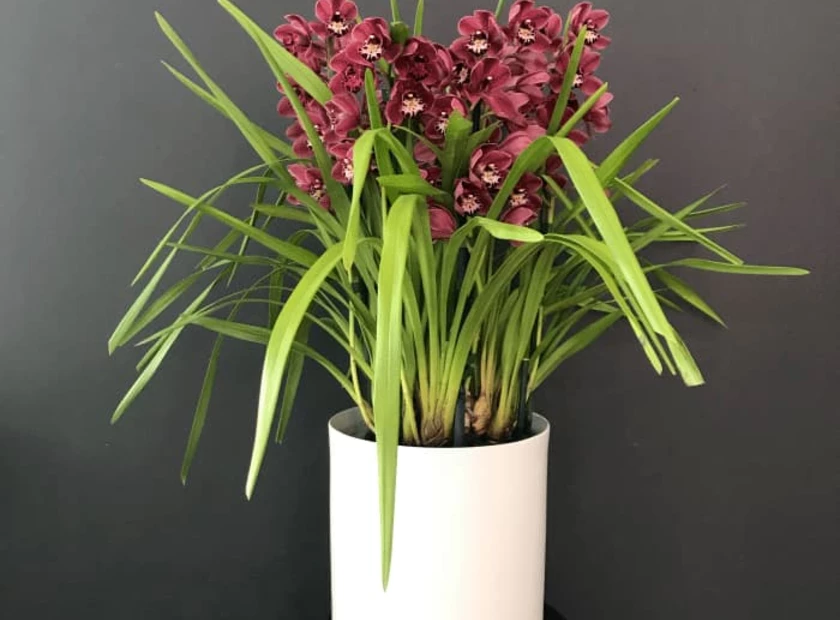 CARE TIPS
Cymbidium orchids are one of the most popular orchids to be grown in Australia. Loved for their ease of care, hardiness, beauty and exotic style, they make a perfect gift. They originated in the mountainous regions of India and South Asia and prefer a temperate climate. Perfect in Sydney.


WATER
Water your cymbidium orchid plant weekly during the cooler months and more often during the warmer months - they may need water 2 to 3 times a week. But as with most plants check the soil first and make sure that your plant never sits in too much water. Make sure that the water is being absorbed between watering.


POSITION
Cymbidiums like a bright and light environment. Not direct sunlight as this may burn the leaves. Cymbidiums prefer dappled light. They are fine indoors when they are flowering but will prefer to be outdoors on a verandah or under a tree during the non-flowering period.


ADMIRE
Cymbidium Orchid plants are much admired for the beautiful shades of their blooms. Cymbidiums are available in many colours from dark burgundy, chocolate, dark and light pink, gold, orange, lemon, lime and white.