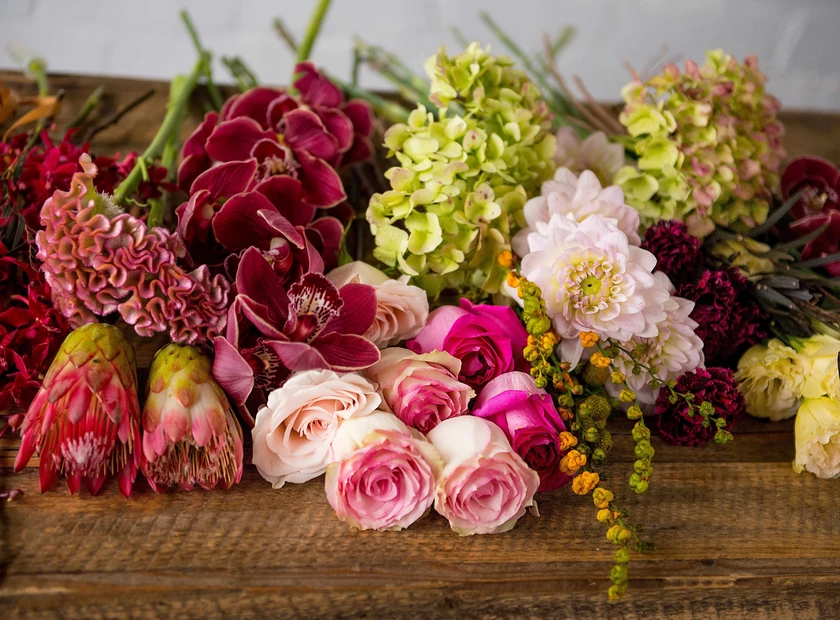 Winter Flowers
Winter Flowers, to keep Sydney smiling!


Winter isn't exactly our favourite season here in Sydney; our active inhabitants start to grieve the absence of summer the moment we sense the first hint of autumn coolness!


By July, the cold has well and truly set in. Sydney-siders can be spotted on coastal walks all over town, lamenting "What can we do this winter to bring the outside in?"


Here at Pearsons Florist, we are so lucky to spend our entire year surrounded by a wide range of beautiful flowers. So what blooms will keep us smiling through the colder months. Ready to be inspired? Here's a list of our favourites!


Cymbidium Orchids are a stunning addition to almost any wintery arrangement and look fantastic with traditional flowers and wildflowers, but are especially elegant on their own with twigs and foliage.


Tulips are a perfect winter bloom – they love the cold!! In a vase they will twist and turn towards the light creating fantastical shapes as their petals open and bloom.


Winter roses are gorgeous, their plump pretty petals remind us of warmer times to come and they last so well in the cooler air. Spray roses are delightful, from golden yellows to oranges (like a steamy bowl of Pumpkin Soup) to reds (like the glow from a fireplace) to burgundy (like a glass of mulled wine) to fresh greens (like the fluffiest of duvets) they will make you fall in love with winter!


Just keep smiling Sydney, the winter will pass and then we can forget all about it till next year!!!