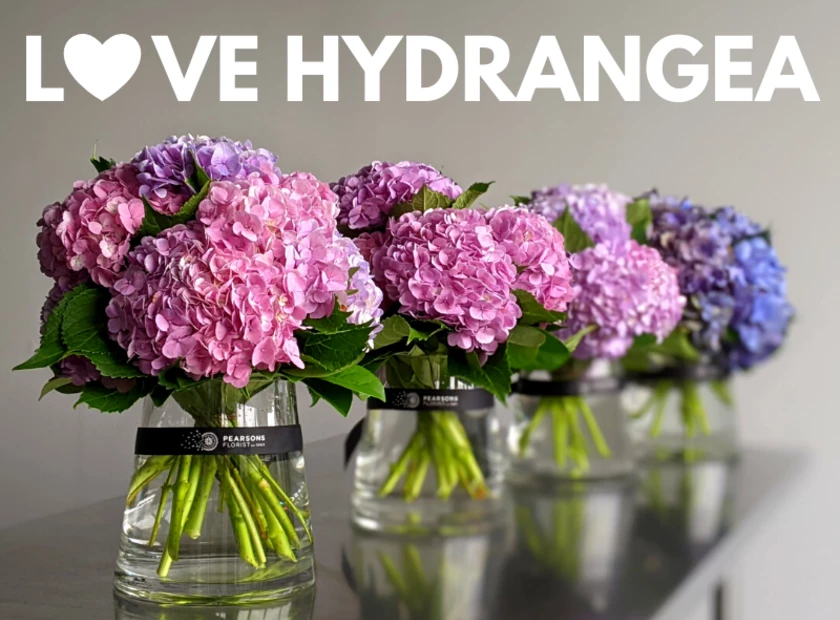 Vintage Sweethearts of Sydney Suburbia
Hydrangeas. You know them as the vintage sweethearts of Sydney suburbia and they've certainly made a comeback in recent years. With a striking resemblance to those retro flower swim caps we see young fashionistas sporting at the ocean pools, these pastel clouds of nostalgia are charming homes, work spaces and wedding venues all over Sydney!
Luckily for us, the deciduous hydrangeas of the past have become a distant memory, as contemporary species are longer-lasting and can stand the test of time, provided the whole stems are submerged in water. If the flower heads start to look like wilting wallpaper, immerse the entire bloom and stem completely under cold water and let the flowers soak for 20-40 minutes. This can be done in a bath or laundry tub if you have many flowers at once.



With a variety of tones to choose from - from pale pinks and soft greens to deep blues and rustic hues – you can take comfort in a nostalgic embrace, by purchasing your hydrangeas from Pearsons Florist today.
ORDER HYDRANGEA HERE