SUSTAINABILITY AND GOING GREEN IN FLORISTRY
October 12, 2022
The heart of floristry is our love for working with nature. Hand-making beautiful floral designs that can make a difference in people's lives. Like other industries there is a growing need for florists to work more sustainably, to protect our planet and precious resources for the next generation.

To be more sustainable as a florist we have chosen to make ethical choices in the flowers and constructions techniques that we use as well as our use of resources. The benefits of operating an eco friendly florist are both to the environment and to our businesses.  We know our clients are looking to work with floral designers who have strong green and ethical credentials.

WHAT IS SUSTAINABLE FLORISTRY?
"Sustainability looks to protect our natural environment, human and ecological health, while driving innovation and not compromising our way of life." https://www.environmentalscience.org/sustainability

HOW CAN WE AS FLORAL DESIGNERS WORK GREEN AND ETHICALLY?
A sustainable florist makes choices. A floral designer can make choices about the flowers they use, using eco-friendly materials to design their floral displays, who they buy from, reducing waste, avoiding toxic chemicals, conditioning flowers to extend their life, to re-purpose and re-use. And a sustainable florist will take the time to spread the message that floristry can be viable and green. Plus designing our work place to reduce our carbon footprint.

FIVE WAYS PEARSONS HAS BECOME MORE ECO-FRIENDLY 
Re-use, recycle and minimise waste
Clever workroom design to reduce carbon footprint
Embrace the season
Use sustainable floristry techniques 
Buy locally grown

RE-USE, RECYCLE AND MINIMISE WASTE - Pearsons Team have been working with a local waste management company to recycle all our green waste. As much as we love our flowers and foliage and use every part we can there will, inevitably be some wastage. Using separate bins for our waste we have minimised rubbish to landfill and are proud to know that our green waste is composted and re-used. Any cardboard is sent for recycling and we have minimised the use of plastics in our wrapping and designs. Many of our floral designs are created in glass or metallic vases that are not only beautiful but more importantly they are re-usable. 
CLEVER DESIGN TO REDUCE OUR CARBON FOOTPRINT
- In our latest renovations we have added solar panels to the rooftop of our Design Centre. Clever control of sensor lighting means we don't waste power and controlling temperature with smart windows and doors reduces our reliance on heating and cooling.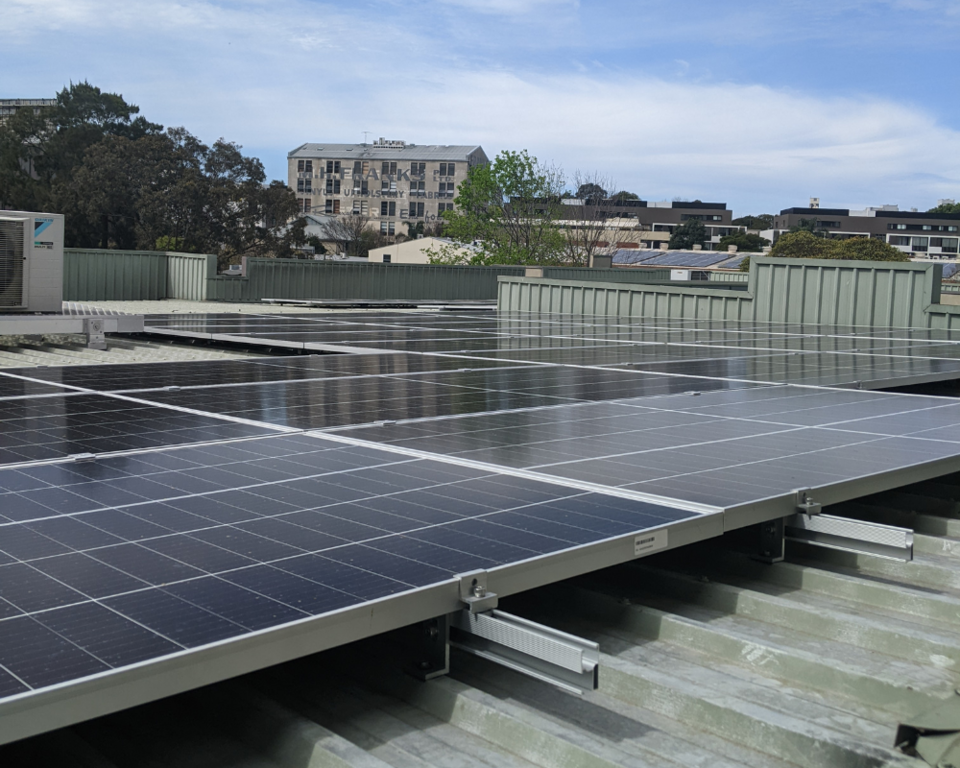 EMBRACE THE SEASON
-  As an eco-florist  we always recommend embracing flowers that are in season. When a flower is in season, it is at its most beautiful, you can be assured of supply and the price will be right. Choosing flowers that are out of season means quality and quantity cannot always be guaranteed, and more valuable resources are used to source them. We change our range constantly to reflect seasonal flowers, foliage and plants.
USE SUSTAINABLE FLORISTRY TECHNIQUES
- There is a growing trend in floristry to avoid the use of floral foam especially in event design. Floral foam was developed in the 1950's and revolutionised floristry as it is super absorbent and can keep flowers hydrated with water for days, holds them securely in place improving design and transportation of floral arrangements. However, as a sustainable florist we must be creative and clever and choose to use alternatives to floral foam where possible. Today's florist has many more choices in use of wire and recyclable alternatives to traditional floral foam.
BUY LOCALLY GROWN
- In Sydney we are spoiled for choice. A florist can source a wide variety of flowers year-round through the Sydney Flower Markets as well as directly through growers and flower wholesalers. But are cut flowers sustainable? But while all the market stall holders at the Sydney Flower Markets must be flower growers, many also wholesale other growers' products grown across Australia as well as imported product. Australia grows 80% of the flowers and foliage's that are available to florists, importing approximately 20% of its flowers from countries like Kenya, Malaysia, Ecuador, Colombia, and other countries.  About 25% of cut flowers grown in Australia are grown in NSW, with Victoria growing about 57%.  (Source: Australian Horticulture statics Handbook 2019 – published 17/3/2020). Plus Bernard loves to visit our local growers and farmers for plants and flowers as well as visiting the Sydney Flower Markets 6 days per week.