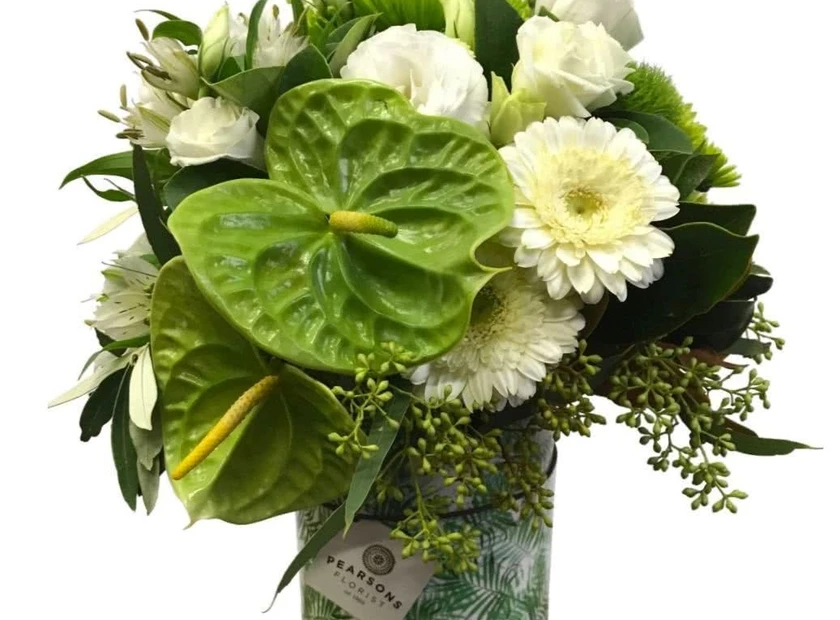 St Patrick's Day
"What are those adorable fluffy green balls called?"


The amazing florists in our retail stores are calling it the Green Fluffy Ball Phenomenon. "I get asked about them at least 5 times a day" says Bec from our Bondi store. She's talking about the adorable carnation variety called Green Trick Dianthus. With a fuzzy golf ball sized bloom in an almost-fluorescent-green colour, it's no wonder they get so much attention.


Green Tricks (known as Trixies by most florists) are a unique Carnation variety, originally bred in Holland. Now available in all parts of the world - from Israel to Ecuador to Australia - the Green Trick Dianthus is a real show stopper. In fact, in won the 2008 World Flower Show for best novelty flower.


With an exceptionally long vase life of 2-4 weeks, these little green balls of joy are not only adorable, but versatile too. Admired in contemporary corporate arrangements, especially popular in vase designs, these darlings.