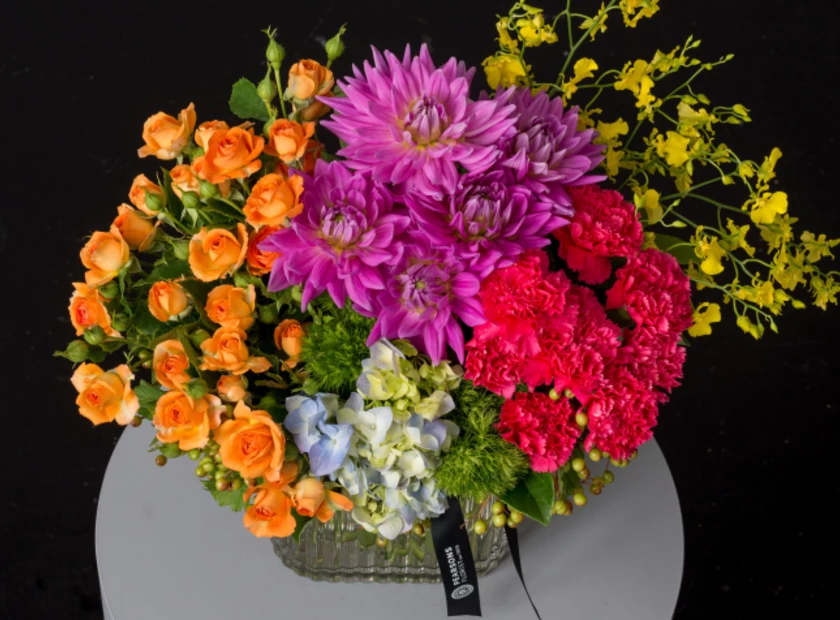 Spring Has Sprung!
Flower lovers rejoice as Spring has finally made her seasonal entrance.


Our stores are brimming with the most spellbinding range of spring flowers you can imagine! You can enchant your loved ones and decorate your home or office with this season's most vibrant colours and exquisite scents. 


As we all know, flowers are the perfect way to pretty up a dinner party, coffee table or office and we've all experienced the power of a beautiful bloom to make our homes smell divine! But science is proving that florals also have influence over our psyche and can completely change the energy in a room.


Want to spread messages of motivation, creativity or calm around the house?


Pearsons is here to help:


White
To encourage calm. A model muse for morning meditation.


Our favourites: Peony, Tulip, Roses & Freesias


Yellow
To uplift the mood. The perfect afternoon pick-me-up!


Our favourites: Daffodils, Sunflowers, Dahlias & Ranunculus


Purple
To ignite the creative flame. The ideal companion to bounce ideas off.


Our favourites: Lilac, Hellebores, Iris, Anemone.


Pink
An absolute favourite. Everyone feels better (that's why they say "in the pink"!).


Our favourites: Lily, Cymbidium Orchid, Delphinium, Sweet pea


Green
Your daily dose of detoxification. For optimum health, both physical and mental.


Our favourites: Dendrobium, Green Trick Dianthus, Hypericum, Succulents