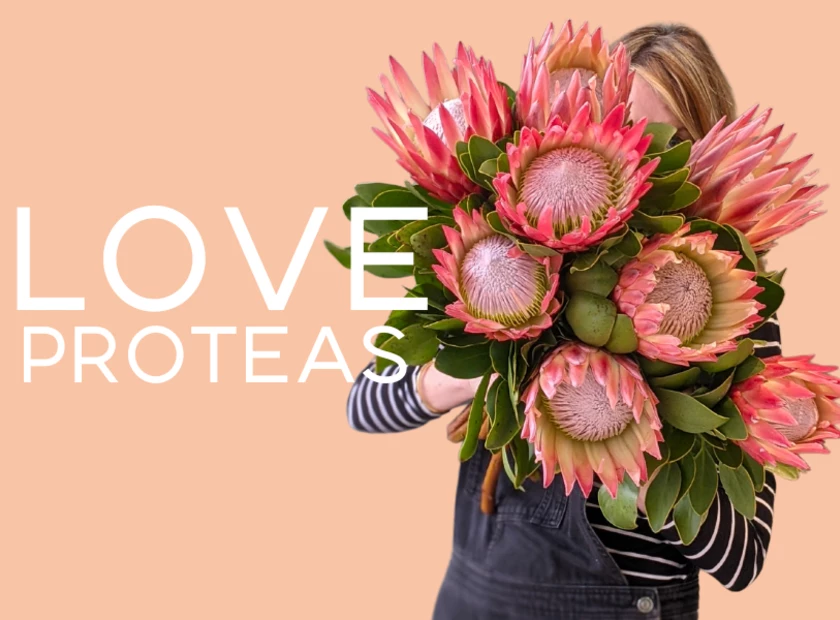 Proteas - The Royalty of the Flower World
Move over Harry and Meghan, William and Kate and make way for the for our favourite royal! Magnificent proteas - Kings, Queens, Pink Ice, White and Limelight are just some of the stunning varieties available.


Native to South Africa they are grown locally and are perfect for Australian conditions. A florist favourite for their versatile shapes and colours and for their fantastic longevity. All shades of red, burgundy and pink, rustic browns and green and arctic white are available.They mix well with other flowers but look magnificent on their own - 3 king proteas in a vase is elegant and stylish! A cool florist tip is to mix proteas with seasonal flowers like roses or peonies for that juxtaposition of soft and strong that is so on-trend.


The genus Protea was named in 1735 by Carl Linnaeus after the Greek god Proteus, who could change his form at will, because they have such a wide variety of forms. They are related to the grevillea family and ancient fossil evidence suggests that they grew 70 - 80 million years ago.