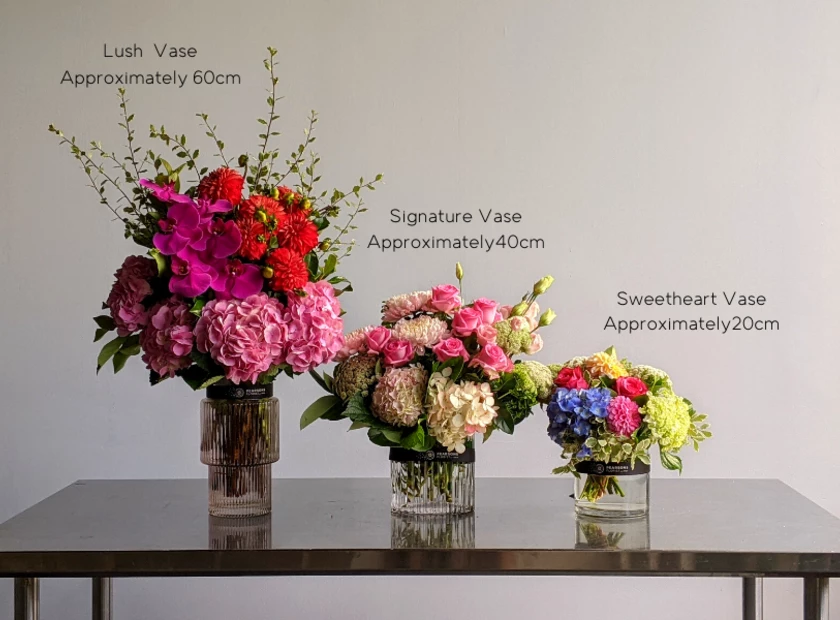 Pearsons Size Guide
September 2, 2021
Does Size Really Matter?
Flowers and plants are beautiful no matter what the size. However we know it helps to know the specifics of a design especially if you are thinking of placing your arrangement in a certain spot in the home or office. Our images are a general guide only. We are working with products from nature every day and therefore will see some differences due to the nature of flowers and foliage.
As a general guide:
Floral signature vases - 
Lush Designs
are approximately 50 - 50cm high. Our
Signature Vases
are approximately 30 - 35cm high.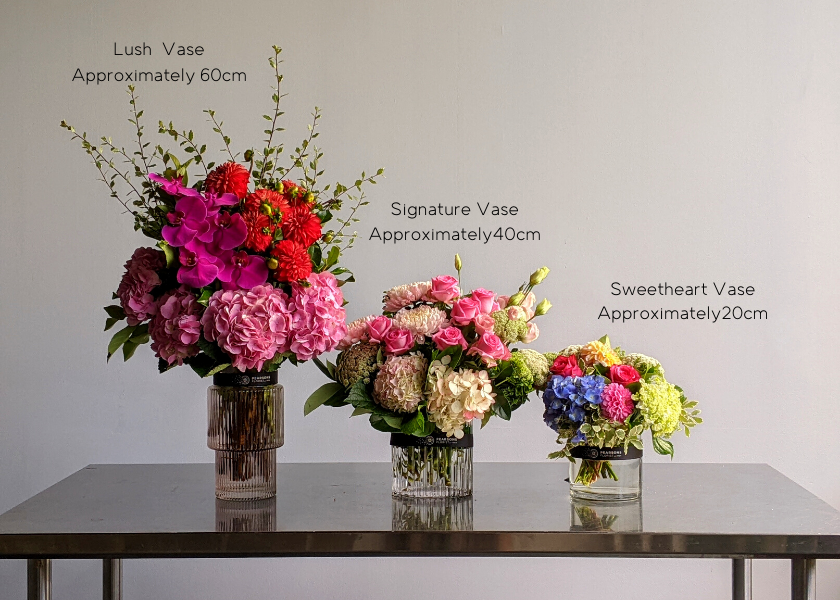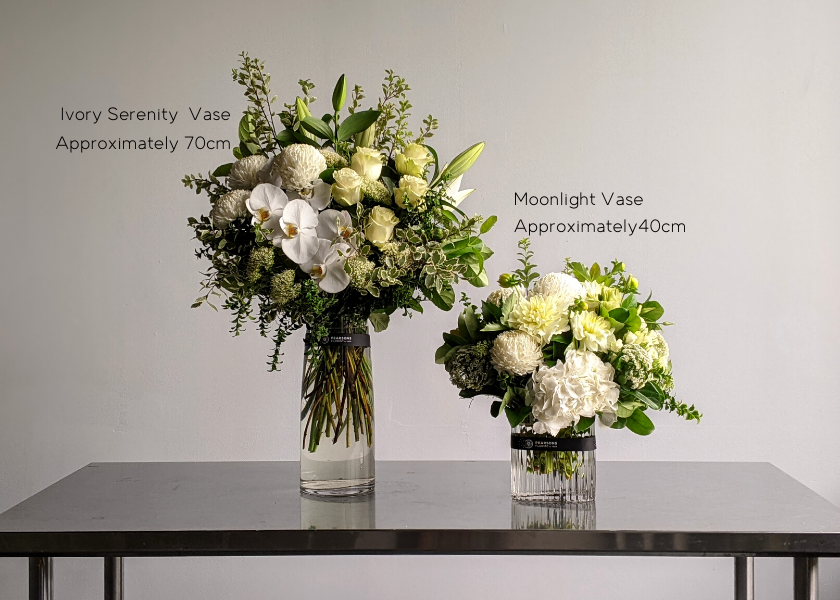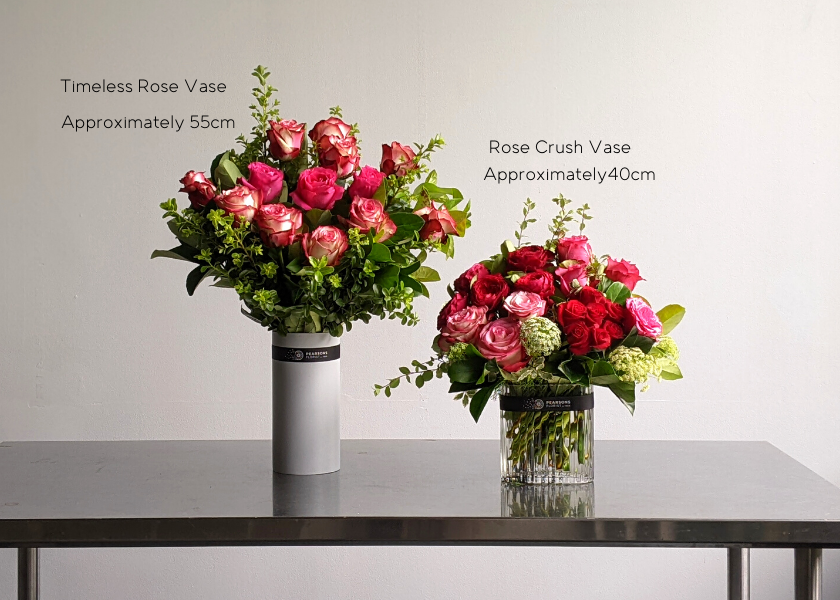 Dried and Preserved Designs are 35 - 40 cm high.