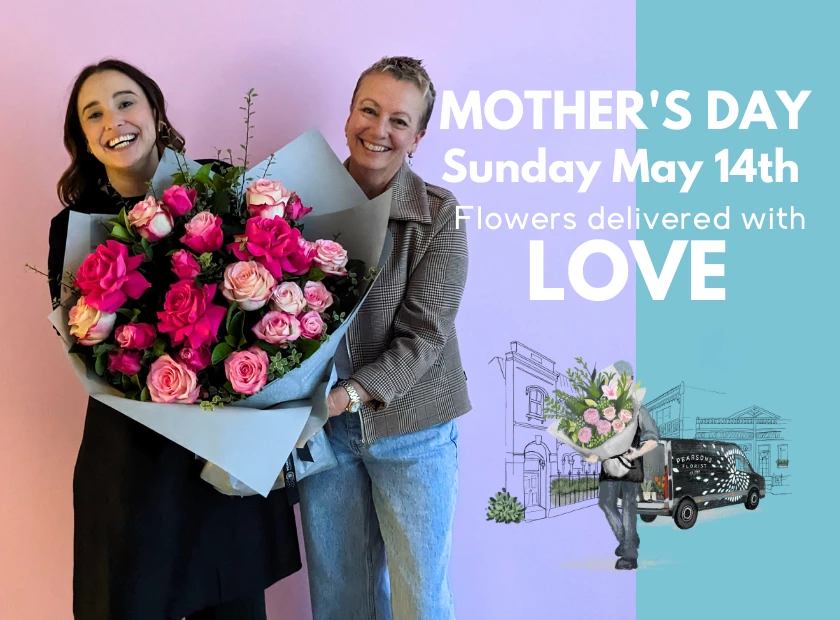 Mother's Day Sunday May 14th
Delivering Friday, Saturday or Sunday
Mother's are amazing people aren't they? And Mother's Day flowers are the loveliest way to say, "I love you!" to your Mum or someone special in your life.
Choose fresh flowers from our beautiful selection of Mother's Day Flower designs to bring a guaranteed smile to the face of that someone special. Whether choosing from our range of elegant vases, freshly cut garden roses or colourful plants, Pearsons Florist has the perfect Mother's Day gift for you. Our beautifully handcrafted Mother's Day designs are exclusive to Pearsons and available for delivery to Sydney only. Bring a smile to mum's face this Mother's Day with one of Pearsons Florist specially handcrafted flower arrangements designed with all different kinds of Mum in mind. With choices from beautiful arrangements of pinks, greens, oranges, reds and whites, you're sure to find her favourite colour. We have an extensive range of Mother's Day flowers including, tulips, carnations, chrysanthemums and lilies, as well as the all-time classic, roses, in beautiful shades. If your Mum would like a gift that grows we have a beautiful range of pretty plants including elegant phalaenopsis orchids or the traditional Mother's Day cyclamen.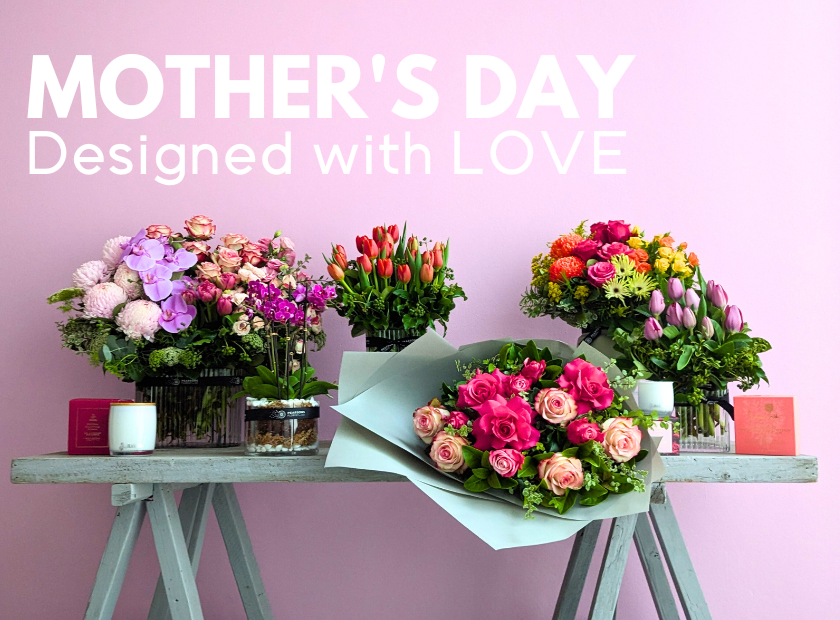 To complete your gift, we offer a selection of wines, chocolates and fragrant candles to brighten up Mother's Day 2023. With the Pearsons Florist guarantee, you can relax and shop, knowing your flowers will arrive beautifully designed and professionally delivered to any address in Sydney. Choose from our beautifully curated Mother's Day menu and Pearsons Florist guarantee the freshness, quality and creativity of your order. For some of us, Mother's Day can be a reminder of just how much our Mum's do for us every day. You can rely on Pearsons Florist to make your Mother's day extra special.
So whether it's your lovely mum, mother-in-law, grandmother, aunty or just that special someone who mothers you every day, Pearsons Florist are here to help. When you can't say in words just how you feel, we always recommend sending a beautiful botanical gift!