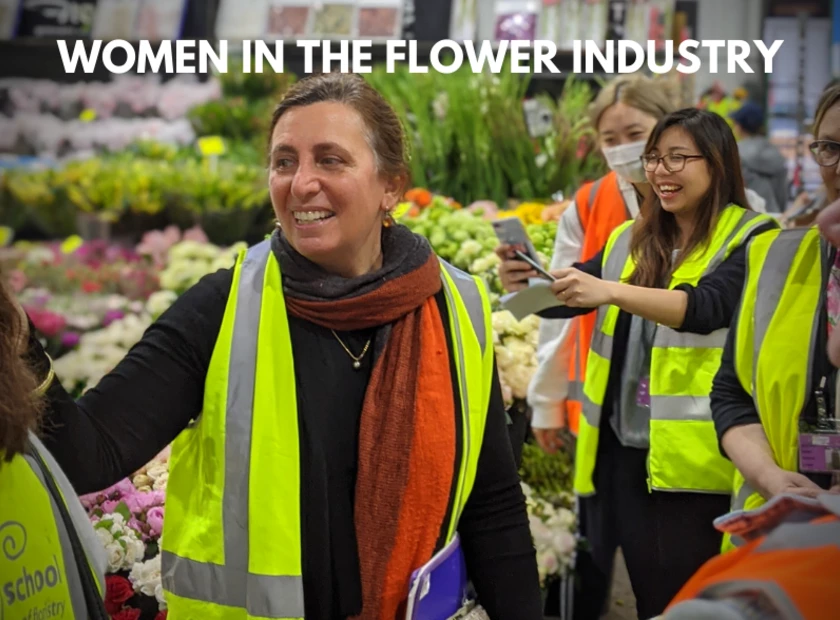 International Women's Day 2021
Barbara Pollak, director of Pearsons School of Floristry and passionate flower lover shares her thoughts on International Women's Day. March 8th 2021.


You won't be surprised to read that most people working in the Florist industry are women. And by far most students that have graced the doors of Pearsons are female - at least 95%!! And many small flower businesses, flowers shops and wedding floral studios have women owners. They are small, independent and contribute greatly to the flavour of the florist industry.


On International Women's Day I want to acknowledge one amazing woman that broke the mould and showed leadership both in the florist industry and for her family.
Clare Pollak – My Inspirational Mum #womenlead


Clare Pollak was born in London in 1923. Mum was of the generation that did not have the opportunity to go to University or develop her career. And yet in her mid-forties, in partnership with my father Fred and four kids in tow, she took over Pearsons Florist. She had worked briefly in a flower shop but had never run her own business before. We initially lived above the store, but through Mum's tenacity, hard work and creativity the business thrived. Pearsons grew from one store to ten within ten years. She built the brand and raised the family.


My wonderful father Fred Pollak saw Clare as his equal, respecting her skills and courage. They ran Pearsons as a team for 40 years (married for over 60) building strong foundations for our business for which my brother Bernard and I are forever grateful.


What did I learn from Mum?


Always look for ways to grow; don't be afraid to try new things; build and support a great team; look after your clients; and love what you do. And of course don't take any stick from your three older brothers!