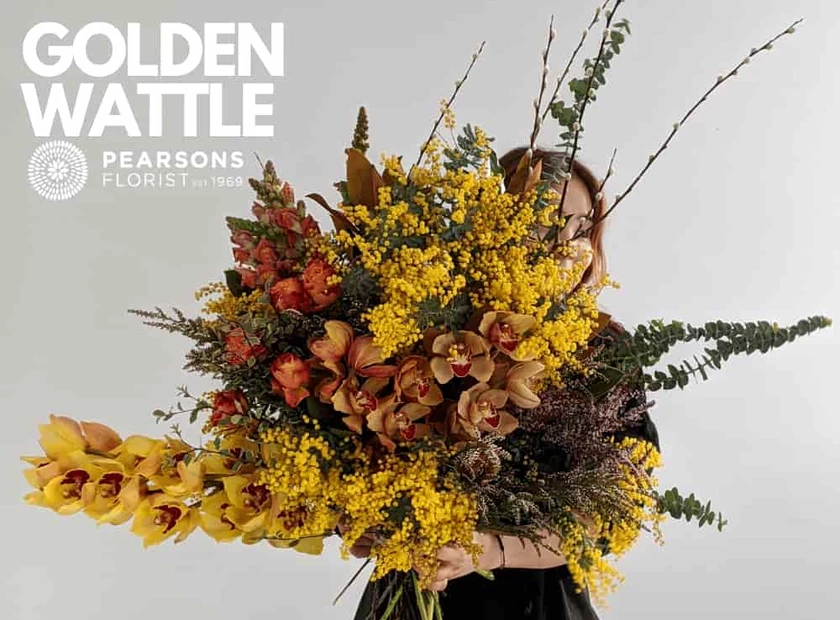 Golden Wattle
The golden wattle, botanical name Acacia pycnantha is a hardy shrub of the family Fabaceae and it is native to southeastern Australia. It is the floral emblem of Australia. 



Traditionally the golden wattle blooms in spring adorning our local landscape with bursts of bright sunshine. However as it has been cultivated for use by florists it is now available for us to add to our designs from early July through to late September.



Just in from the markets this week we have spectacular bunches of this floral favourite. Each elongated stem of this native beauty has golden clusters of sweet-smelling blooms with tiny sage-coloured leaves.



It is a fabulous addition to almost any design that needs a pop of vivid colour and a touch of whimsy. And, when it is available our designers love adding it their seasonal creations!!!