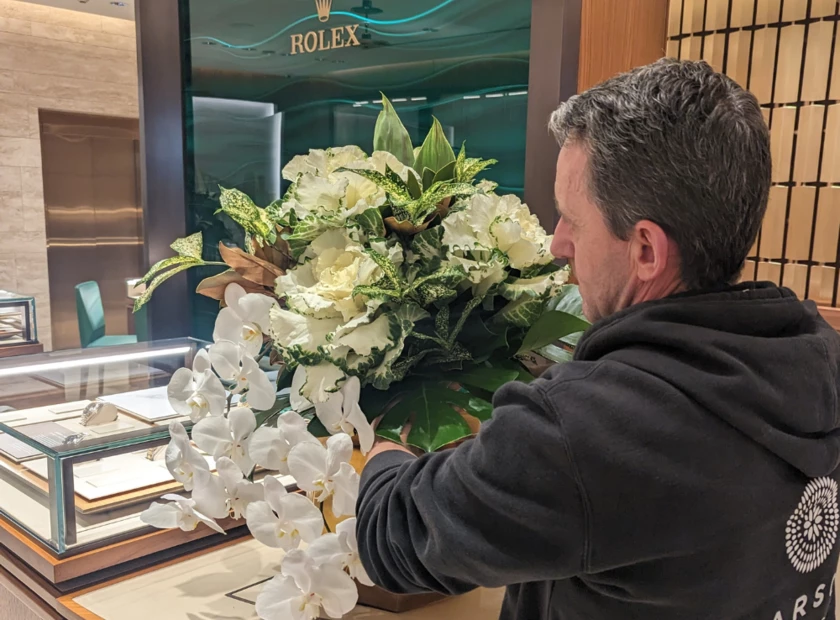 Flowers at WORK!!
June 6, 2023
Pearsons Florist is the market leader in Sydney for providing quality fresh flowers for offices and businesses. Our family team is passionate about flowers and are proud to have been serving Sydney for over 50 years. Our services range from beautiful vase arrangements for your front of house reception area to entire venue floral decoration.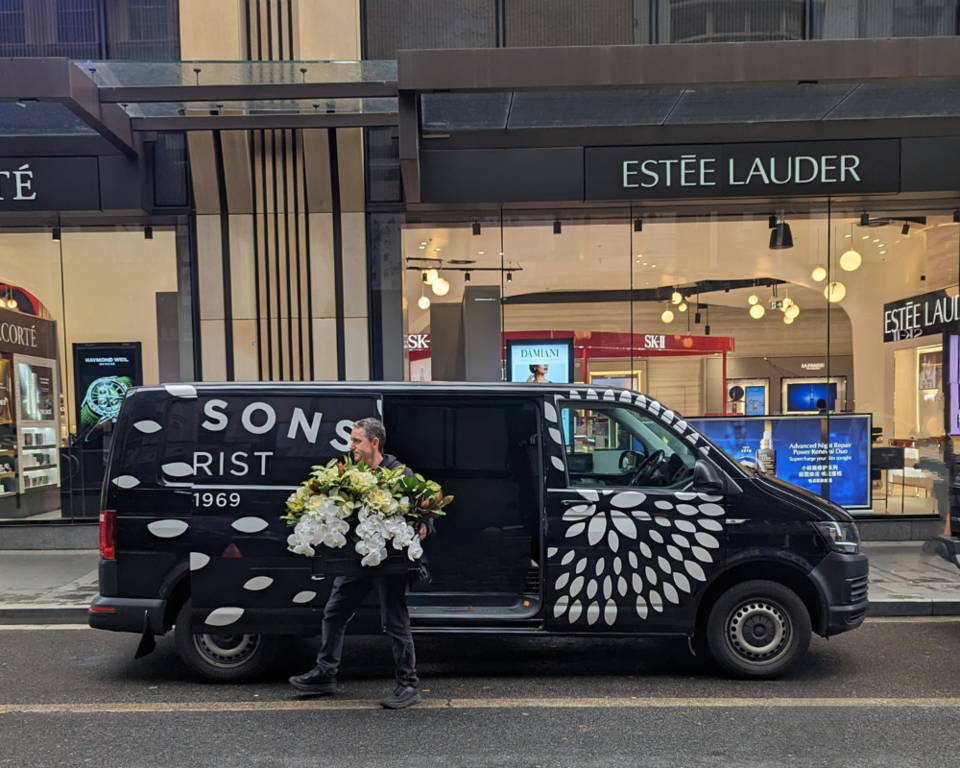 We believe in the power of flowers and are dedicated to adding the finishing touch to your own beautiful office, restaurant or hotel. Our team will work with you on the brief to meet your theme, colours and corporate identity.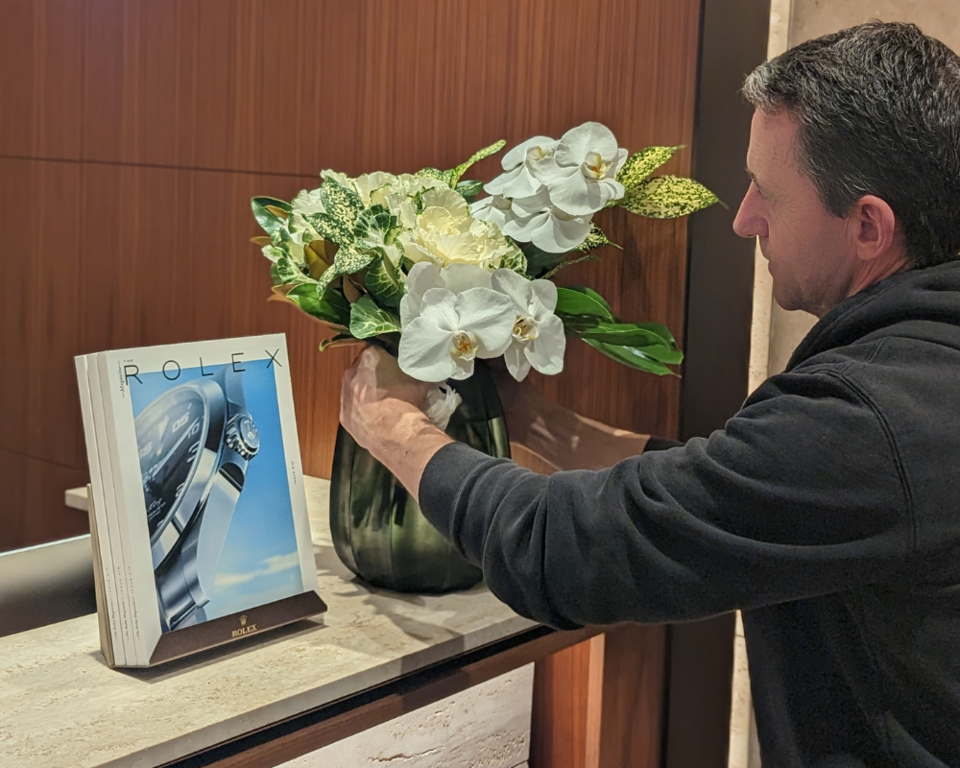 HOTELS & RESTAURANTS
Pearsons Florist design custom arrangements for lobbies, restaurants, concierge, guest rooms, and special events. We can also assist your guests providing stunning gifts during their stay.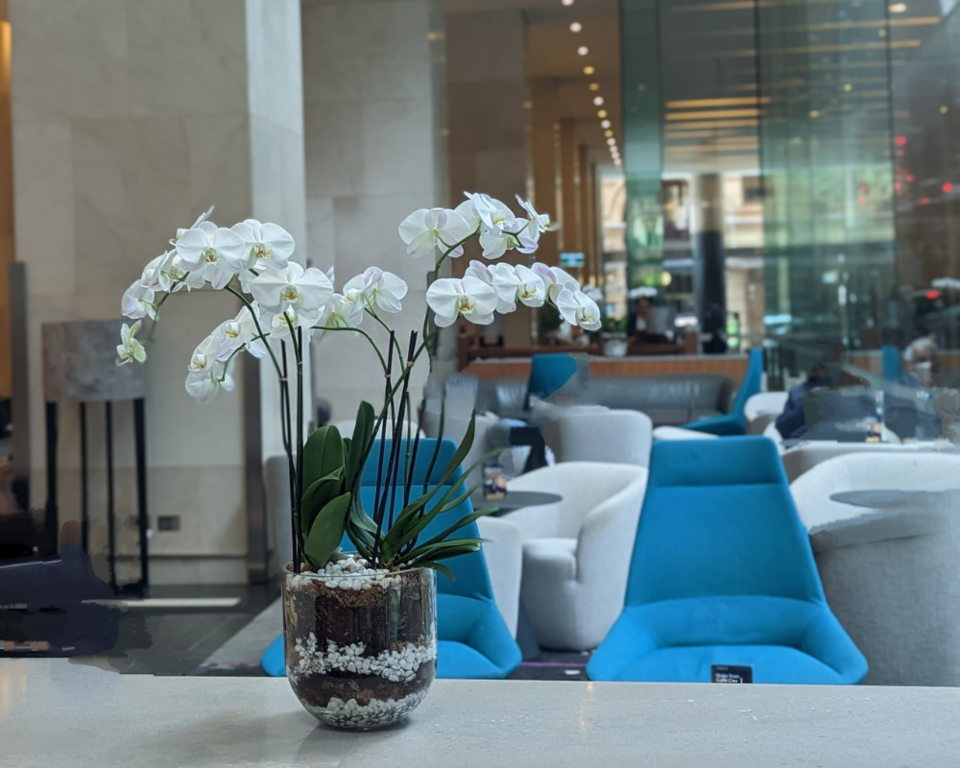 OFFICE
Fresh flowers are a simple way to brighten your office on a weekly basis. Create the perfect professional atmosphere from the moment your clients and colleagues walk through the door. Our design team will create stunning arrangements that fit your brand's style and budget. Our dedicated team is on-hand to support you with gift giving to both employees and clients with a range of flowers and plants.
RETAIL
Give your store a personal feel with fresh flowers. Are you looking for a feature installation in a window or central display? Would you like to host a party featuring creative florals for your VIP customers? If you can dream it, the Pearsons Florist team can bring it to life.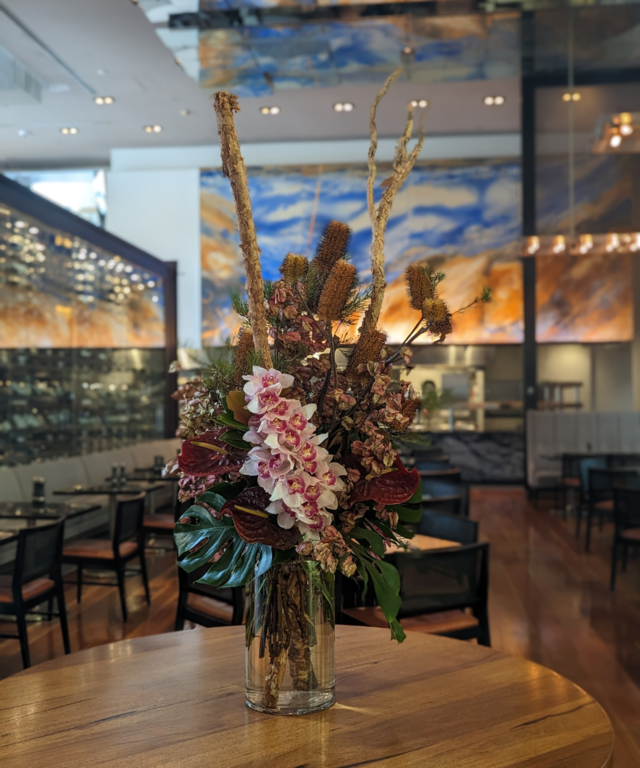 LOBBIES & FOYERS
Whether it's a large custom display for the lobby, or an arrangement at the reception desk, or plants at the entrance, we can create a welcoming space with the perfect flowers.
EVENTS
From simple table centers to decorating an entire venue, the Pearsons Florist team makes planning your next corporate event simple and beautiful.
The professional service provided by Pearsons Florist includes;
1. INITIAL MEETING & ON-SITE CONSULTATION
We will come to meet with you, understand your brand, individual needs and requirements. This is our opportunity to explore the space as well to understand the best possible arrangement for you.
2. DESIGN BRIEF PRESENTATION
You are assigned a floral specialist, who will prepare a Design Brief for you, which includes the recommended flower choices, colour combinations, and any additional recommendations for the space. Once you are happy with the proposal and pricing, we then schedule a start date for your first delivery.
3. YOUR FIRST DELIVERY
Your unique arrangement is hand-picked fresh from the farm, professionally designed and delivered by our VIP Floral Couriers for you to begin your floral journey.
4. RELATIONSHIP
Each week we will deliver to your space on the same day using our own VIP courier who knows the space. As the new flowers are delivered each week we will also remove the older arrangement for your convenience, swapping old for new. If there are any floral enthusiasts around on the day, we'd be happy to give them some tips! It is then time to enjoy the perfect new additional that brightens up your space and welcomes you, your clients and colleagues each day.
Contact Margaret and Team  on 02 9550 7777 or email:
[email protected]