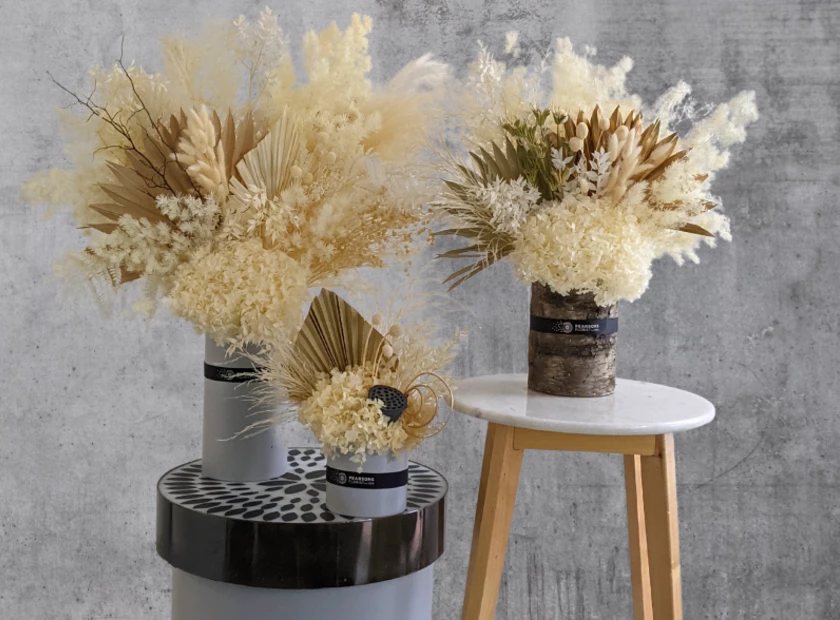 Everlasting Flowers for Christmas
What a GREAT IDEA for Christmas Gifting - dried, preserved and silk flowers - they are just fabulous!!


Modern preserved and dried flowers are available in a fantastic range of beautiful colours, styles and textures that you can choose a design to enhance any space or style.


And, there are so many things to love about them:-


long-lasting mess free - no dropping leaves or pollen minimal fragrance (better for allergy sufferers)
always 'in season'
easy to look after - virtually maintenance free not affected by changing weather conditions or internal heating or cooling
simple to update the look by changing just a few elements
lightweight and easy to place in most containers - does not need to be watertight
beautiful choice of colours
Our stores in Chatswood and Bondi Junction carry a beautiful range of silk, dried and preserved flowers so it is easy to create a design to match your own decor. Or, our staff are more than happy to work with you to design something perfect for your needs. Or simply order one of our beautiful dried arrangements.