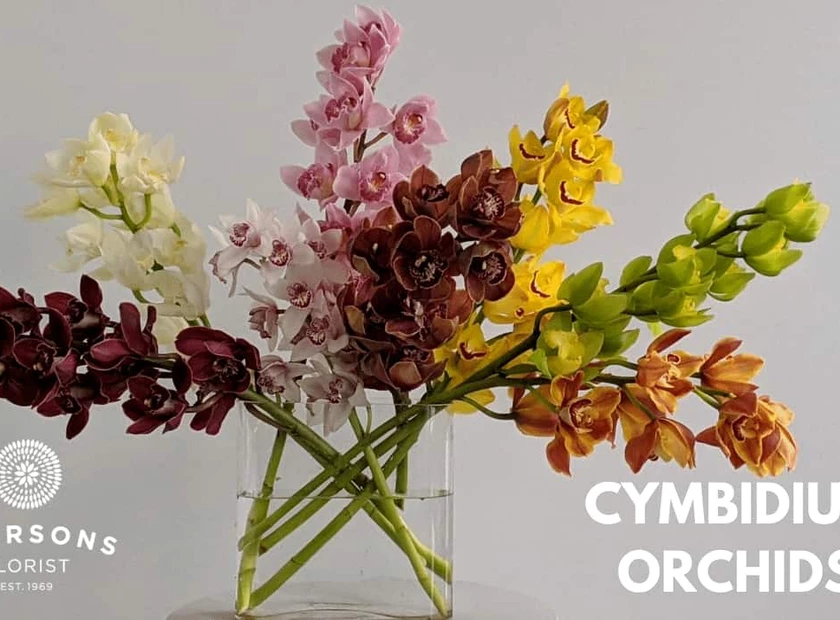 Cymbidium Orchids in Winter
Cymbidium Orchids, making Sydney smile again.



Winter isn't exactly held in high esteem here in Sydney; a city whose sun-loving inhabitants start to grieve the absence of summer the moment they sense the first autumn chill.



Sydney-siders can be spotted all over town, lamenting, "What joys can Winter possibly bring?" Especially in 2020 in these strange and challenging times.



Here at Pearsons Florist, we feel blessed to spend our entire year surrounded by so many beautiful species of flowers. And one bloom in particular, is sure to keep Sydney smiling through the colder months. Ready to be inspired? Enter the Cymbidium Orchid.



With a winter palette to remind us of warmer pleasures. From golden yellows to oranges (like a steamy bowl of Pumpkin Soup) to reds (like the glow from a fireplace) to burgundy (like a glass of mulled wine) to earthy browns (like a mug of hot chocolate) to pink (like that warm woollen sweater) to fresh greens (like the first burst of spring) to white (like the snowy mountains) Cymbidium Orchids will make you fall in love with Winter all over again!



Cymbidium Orchids are a stunning addition to almost any wintery arrangement and look stunning with traditional and wildflowers, but are especially elegant on their own with twigs and foliage.



Perfectly suited to cooler weather, cut stems can last well over a month in the right conditions, making them ideal for corporate arrangements as vase life is very good. Glass vases are most suited as it is easy to view the water level and top us as required.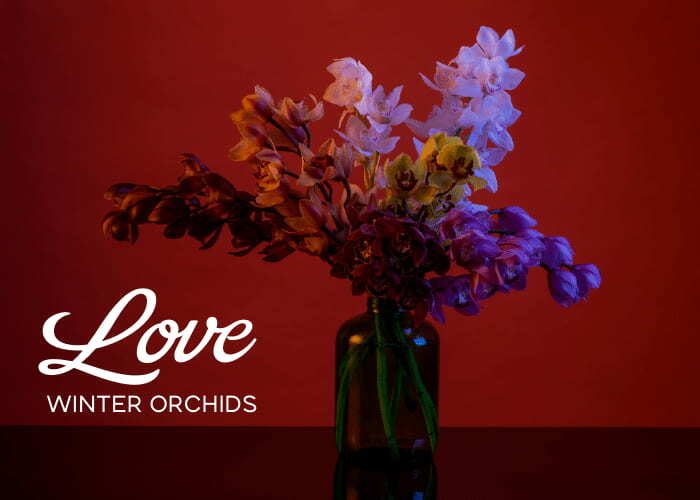 Keep smiling Sydney !